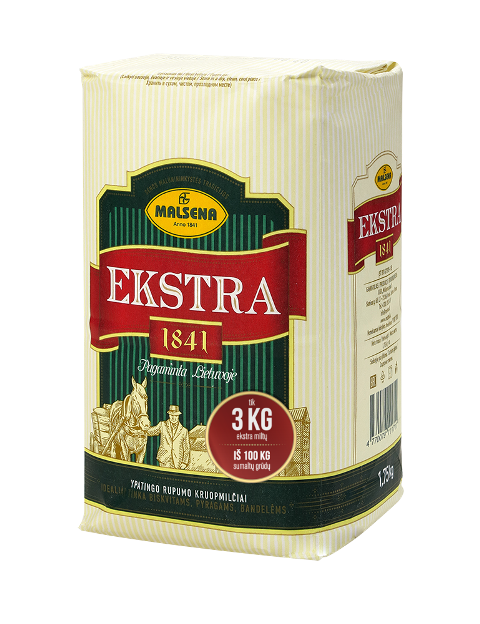 Wheat Flour "Extra"
EXCEPTIONALLY POWDERY
Your first choice if you want to easily and quickly mix dough or sauces without lumps.
SPECIAL PARTICLE STRUCTURE
Extra wheat flour is distinguishable by a very distinctive particle structure thanks to the special grinding technology.
THE SOFTEST BAKED GOODS
Due to the special flour structure baked goods come out exceptionally fluffy.
Due to the special grinding technology, this flour has an exceptional particle structure and is also called grit flour (remembered from the old days and at present called "krupčatka"). Great for mixing, when preparing dough the flour is evenly distributed in it and does not form lumps. This is why this flour is indispensable for preparing especially fluffy baked goods, for example, sponge cakes, pies, buns, cupcakes, as well as sauces – they can be easily and quickly mixed to a uniform mass.