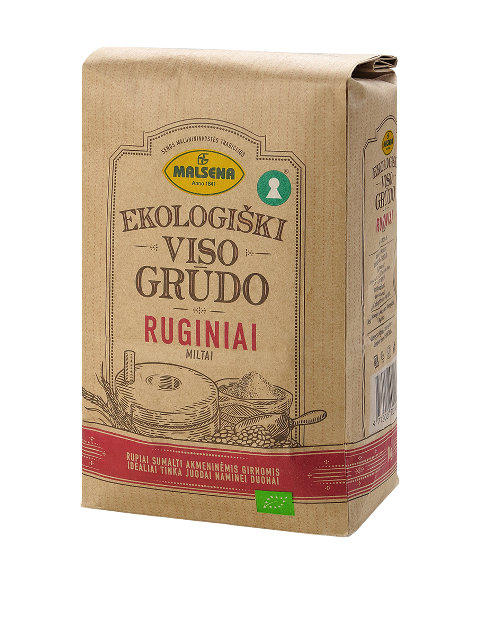 Organic Wholegrain Rye Flour
ORGANIC PRODUCT
Grown and produced with care and responsibility for Lithuanian nature.
WHOLEGRAIN GOODNESS
No valuable parts of the grain are taken away while milling, making wholegrain flour rich with minerals, vitamins and fibre.
TRULY LITHUANIAN
Produced using grains grown in the purest fields of Lithuanian farmers.
We support conscious food choices. We believe that people deserve healthy, quality products which are produced using natural resources in a most efficient and responsible way. For this reason, we carefully supervise all stages of flour production in accordance with high-quality standards.
Our Organic Wholegrain Rye Flour is unique since ryes are milled slowly with an ancient stone mill; therefore, grains do not heat up so much and, as a result, more valuable nutrients are being preserved during the process.
Organic Wholegrain Rye Flour is the best choice when baking a traditional Lithuanian black bread.
Produced from organically cultivated grains.