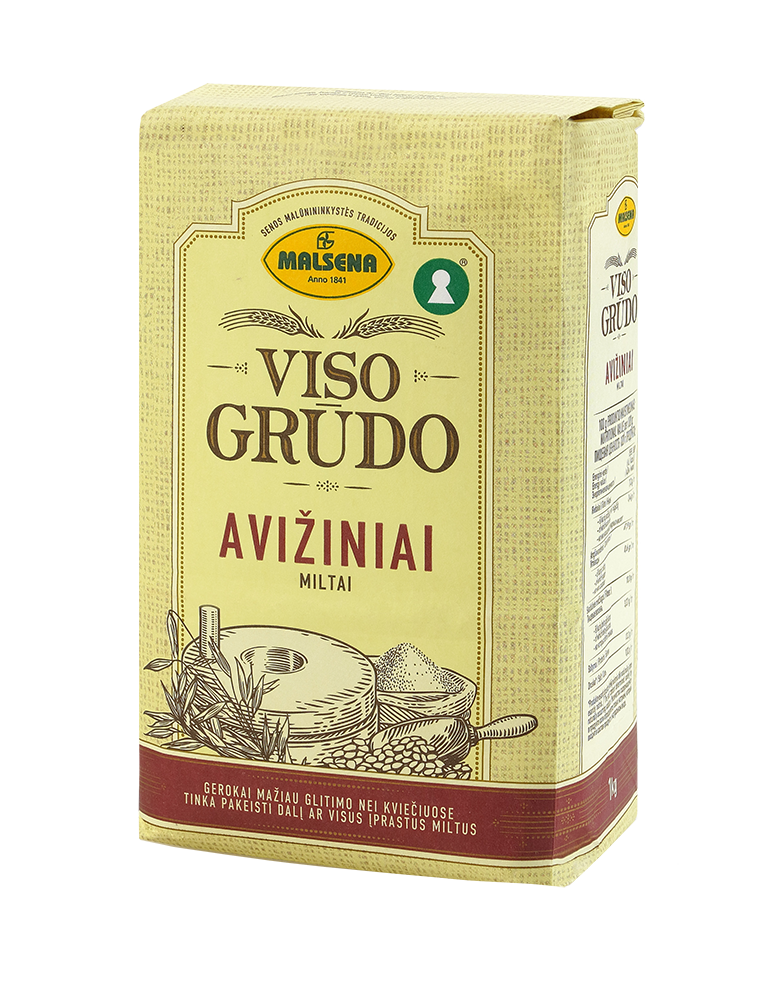 Wholegrain Oat Flour
WHOLEGRAIN GOODNESS
No valuable parts of the grain are taken away during the milling process, leaving wholegrain flour rich with minerals, vitamins and fibre.
LOW GLUTEN CONTENT
Oat flour has very low gluten content.
ENRICHMENT OF DISHES
Oats can be distinguished from other grain cultures by a unique composition, containing both soluble (beta-glucans) and insoluble fibres. This makes oat flour especially beneficial for a human body.

This product is labelled with the Keyhole symbol. Products marked with the Keyhole symbol contain significantly less saturated fat, sugar salt and more dietary fibre.