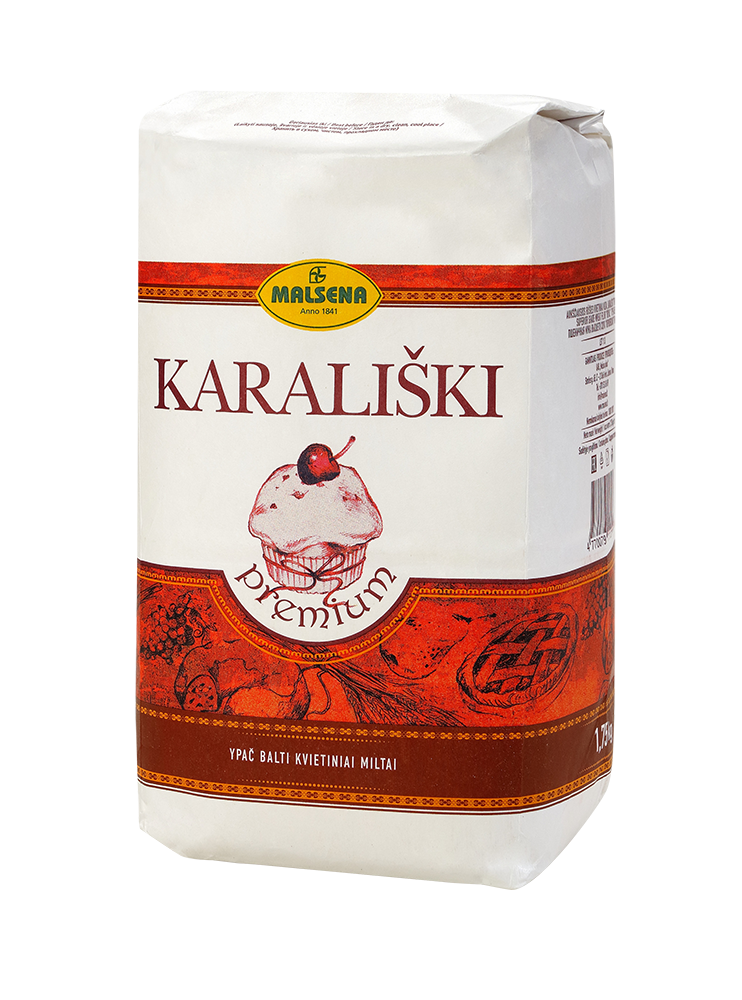 Wheat Flour "Royal"
ESPECIALLY WHITE
Flour thoroughly cleaned from all impurities, for exceptional baked goods.
FROM SELECTED GRAIN
Finely ground from wheat grown in Lithuania and selected specifically for this flour.
FLAWLESS BAKED GOODS
Dough made from this flour is very plastic which allows to shape it into any desirable form.
The finely ground premium flour "Karališki" with low ash content are praised among professionals for its unrivalled properties, such as exceptional whiteness and fluffiness. This flour suits everyone, who likes baking cookies, crullers, chopped dough pies, cottage cheese pies, crumbly pies and even Lithuanian Šakotis or home-made pasta.