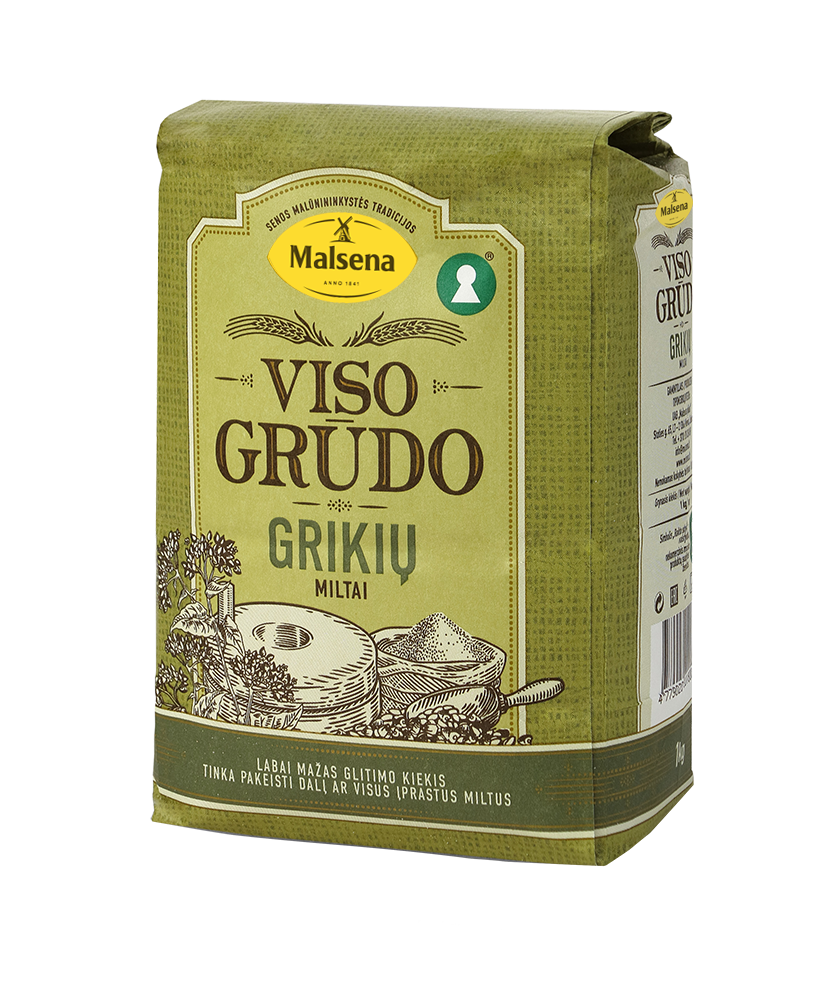 Wholegrain Buckwheat Flour
WHOLEGRAIN GOODNESS
No valuable parts of the grain are taken away during the milling process, leaving wholegrain flour rich with minerals, vitamins and fibre.
LOWER GLUTEN CONTENT
Buckwheat flour has a significantly lower gluten content than wheat or rye flour.
ENRICHMENT OF DISHES
Buckwheat flour is easier to digest for a human body as they have all 8 amino acids. These acids are found in proteins that form buckwheat grains.

This product is labelled with the Keyhole symbol. Products marked with the Keyhole symbol contain significantly less saturated fat, sugar salt and more dietary fibre.