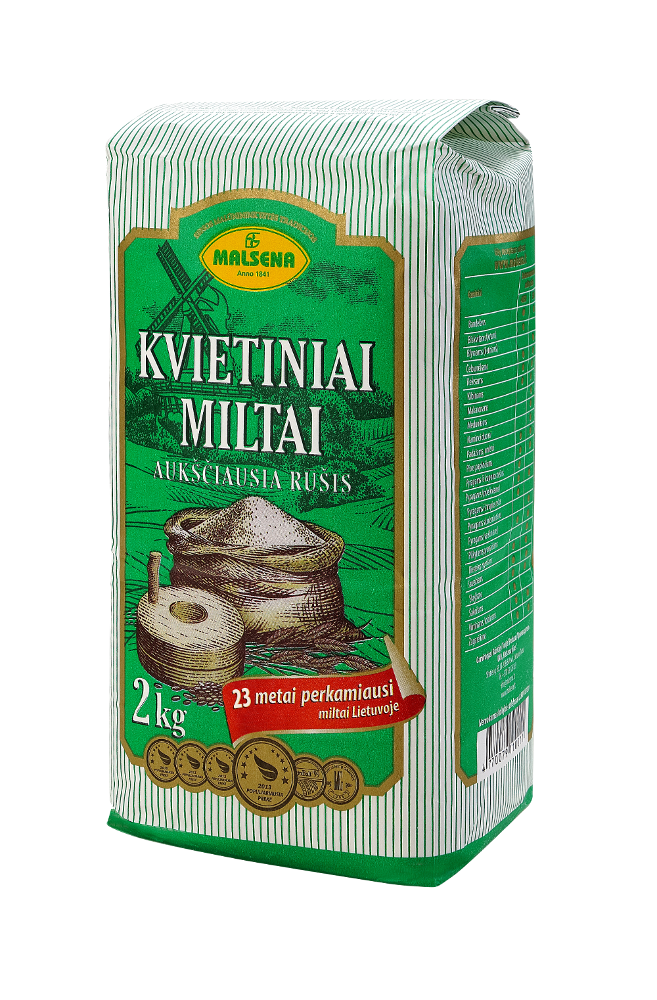 Superior Grade Wheat Flour
The champions of customers' hearts
THE MOST BELOVED
Bestselling flour in Lithuania for 23 years.
THE STANDARD OF QUALITY
Carefully ground from carefully selected, premium quality wheat.
ONE FOR ALL
This classic flour is great for various dishes and sweet baked goods.
Superior grade wheat flour "Malsena" type 550D is recommended for all white baked goods, especially for buns and rolls of yeast dough, cakes and white loaves.
For its excellent qualities, wheat flour 550D was acknowledged as the best Lithuanian product of the year 1998. In addition, this flour was awarded by gold medal of international exhibition "AgroBalt'99".
Malsena wheat flour type 550D was acknowledged as the most popular  and best selling Lithuanian flour  of the year 2009 and 2010.
Small packaging of wheat flour of supreme grade: paper packages of 1 kg and 2 kg.
Shelf life of wheat flour "Malsena": 12 months from the date of production.