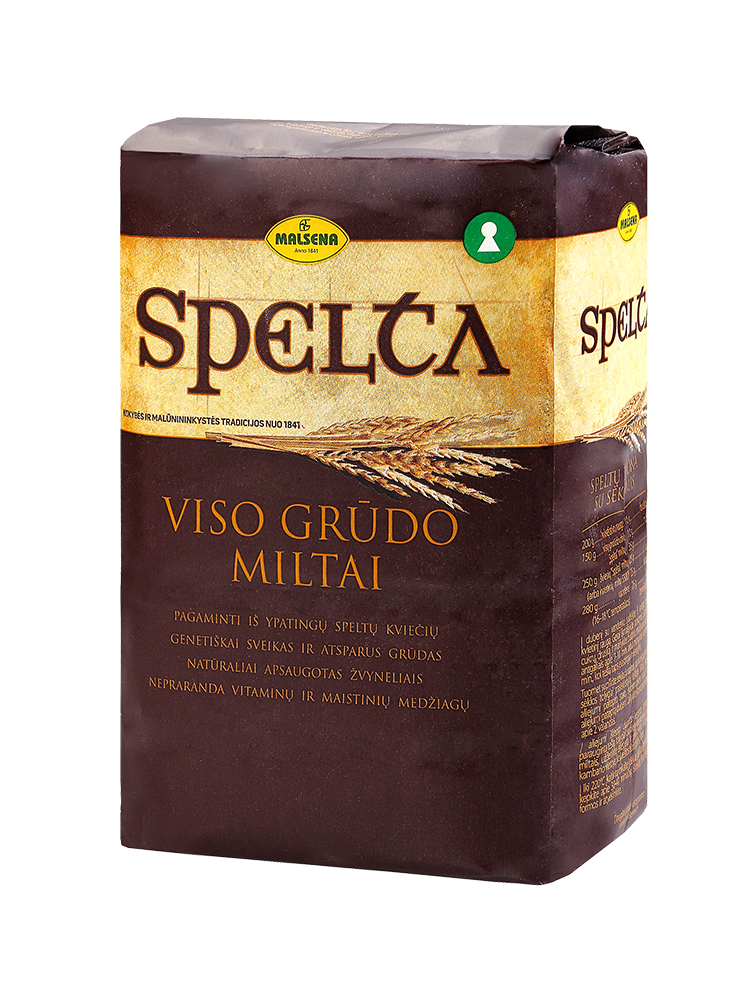 Wholegrain Spelt Flour
GRAIN UNCHANGED BY MILLENNIA
Spelt is one of the oldest and genetically healthy grain, immune to pollution, pests and mineral fertilizers.
WHOLEGRAIN GOODNESS
No valuable parts of the grain are taken away during the milling process, making wholegrain flour rich with minerals, vitamins and fibre.
ENRICHED EVERYDAY LIFE
Wholemeal Spelt flour can fully or partially replace regular flour in your favourite recipes, enriching them with nutrients.
One of the kind wheat
Spelt is one of the oldest species of grain, dating back to the Stone Age. In contrast to other species of wheat, Spelt grain is covered with the lemma and palea, which protect them from diseases and pests. Spelt grain does not absorb mineral fertilizers; therefore, it is seldom grown industrially.
Naturally nutritious
Spelt grain contains almost all nutritional substances and vitamins, which are necessary for the humans. The main difference between Spelt and regular wheat is that vitamins and nutritional substances are spread in all layers of Spelt grain. Thus, more of them remain in flour even after fine grinding. 
Nutritional substances of Spelt grain demonstrate excellent solution characteristics; therefore, they are easily absorbed by human body. Supposedly, pastries baked with Spelt flour do not cause weight gain.
Unique gluten structure
Spelt gluten is different from other wheat. Research shows that Spelt gluten does not cause the allergic reaction to third participants who are sensitive to gluten of regular wheat.

This product is labelled with the Keyhole symbol. Products marked with the Keyhole symbol contain significantly less saturated fat, sugar salt and more dietary fibre.