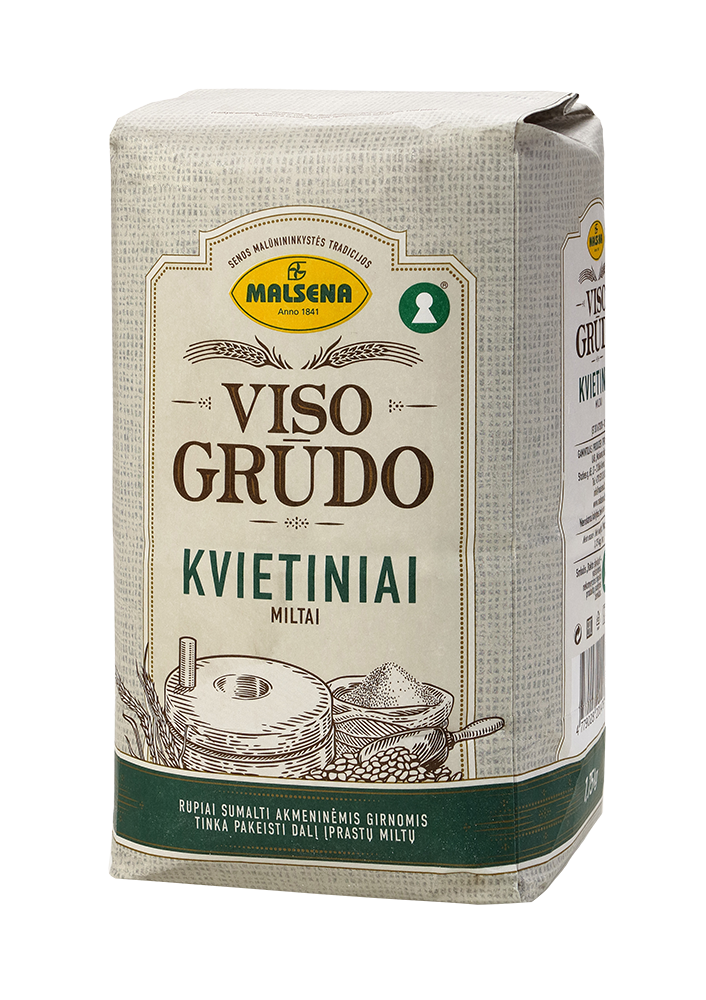 Wholegrain Wheat Flour
STROKED SMOOTH IN A STONE MILL
The grain heats up less when ground in a stone mill, thus even more beneficial substances are retained.
WHOLEGRAIN GOODNESS
No valuable parts of the grain are taken away during the milling process, leaving wholegrain flour rich with minerals, vitamins and fibre.
FOR ENRICHING DISHES
Wholemeal coarse wheat flour can fully or partially replace regular flour in your favourite recipes, enriching them with nutrients.

This product is labelled with the Keyhole symbol. Products marked with the Keyhole symbol contain significantly less saturated fat, sugar salt and more dietary fibre.