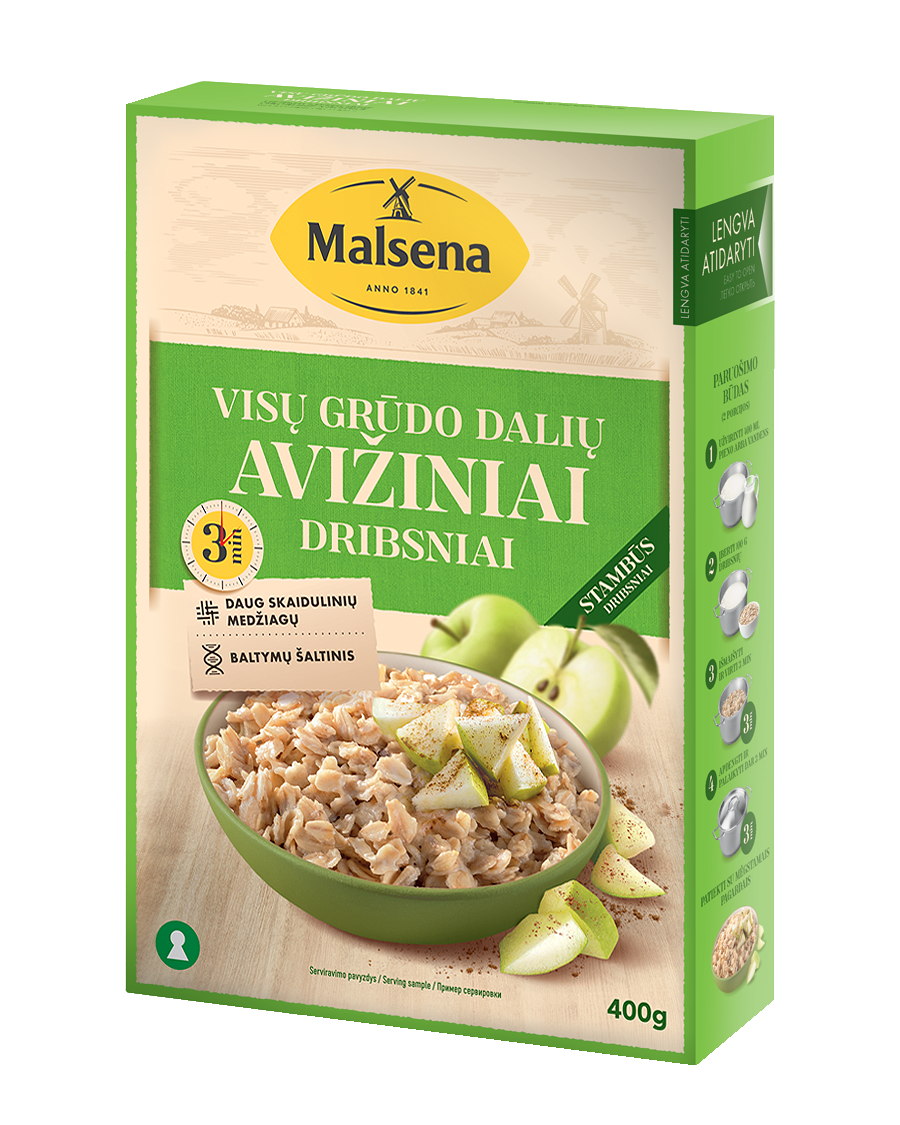 Whole Grain Oat Flakes
HARVESTED IN LITHUANIA
Grown with care in Lithuania.
WHOLEGRAIN – WHOLE GOOD
No useful part of the oat grain is separated, thus all precious components remain in the flakes.
EASY TO COOK
It takes just 3 minutes to cook wholegrain oat flakes!
The carbohydrates in oat flakes provide us with long-lasting positive energy. It's a healthy, complete product, which can be conveniently and quickly prepared.
Choose oat flakes for a full and energetic breakfast, or as an ingredient for your favourite recipes. You can add various additional ingredients to breakfast porridge – mashed berries or fruits, nuts, seasonings.
Oats are distinguished from other grain cultures by their unique fibre composition, because they have soluble and insoluble fibres, especially beneficial for the human body. Oats are also valued for:
Being high in fibre (also called "the broom of the gastrointestinal system").
Vitamins (B group and folic acid).
Minerals (iron, selenium, magnesium).
Easily assimilated proteins.
This product is labeled with keyhole symbol. Products marked with the Keyhole symbol contain significantly less saturated fat, sugar salt and more dietary fiber.