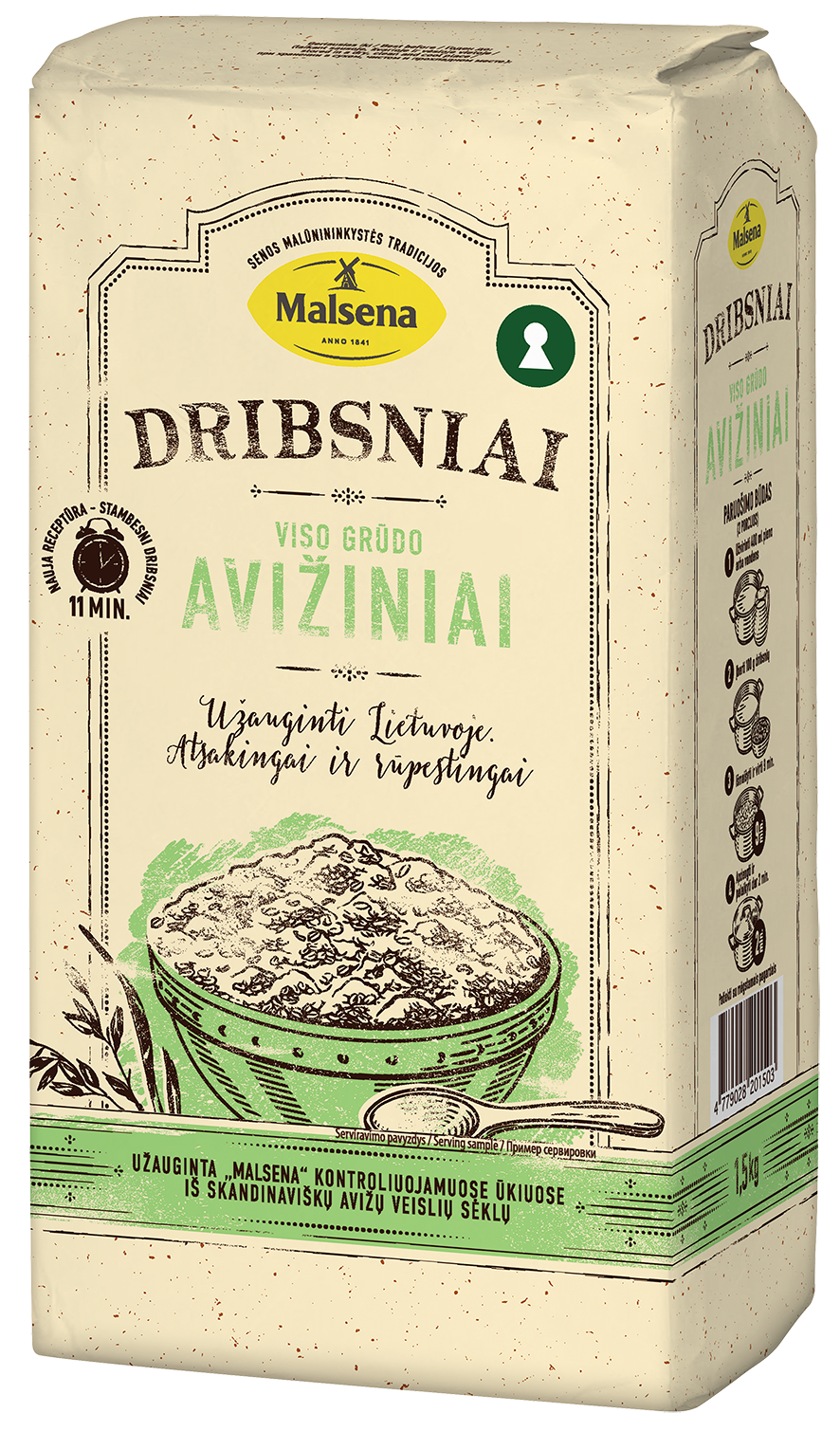 Wholegrain Oat Flakes 1,5kg
HARVESTED IN LITHUANIA
Grown with care in Lithuanian farms.
EXCEPTIONAL QUALITY
Made from selective Scandinavian oat strains grown under Malsena's oat cultivation program.
WHOLEGRAIN – WHOLE GOOD
No useful part of the oat grain is separated, thus all precious components remain in the flakes.
Suggested preparation method
Add 200 ml of flakes to 500 ml of boiled water or milk. Stir and cook for 5 minutes. Cover with a lid and leave to stand for 3 minutes more.