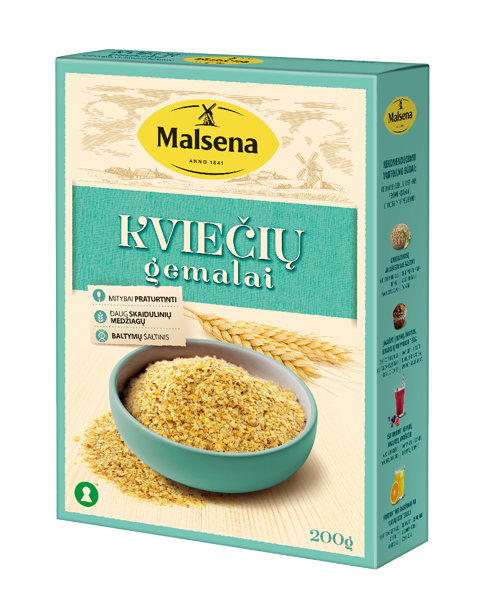 Wheat germ
THREE SPOONS ONLY
The recommended amount of wheat germs to consume daily in order to benefit your body.
PROTEIN-RICH
Protein contains around 23-40% of wheat germ nutritional value.
VITAMIN-RICH
Germ has many vitamin A, A1, B2, B6, D2, E, P.
Wheat germ for food is obtained from the kernel of wheat grains. It is used both, as a food product and as a medication. Containing such valuable substances as vitamins, proteins and carbohydrates, it can be used for prevention of circulation disorders and cardiovascular diseases, diabetes, arteriosclerosis, etc., and for strengthening of the nervous system. These physiologically active food products are especially appreciated by people who propagate healthy lifestyle.
Usage
It is recommended to take 3 – 4 tablespoons of wheat germ at a time, poured over with vegetable or fruit juice. It is also possible to add wheat germ to dough when making pancakes, buns, biscuits.