Whole grain spelt wheat pasta
FUSILLI,

400 g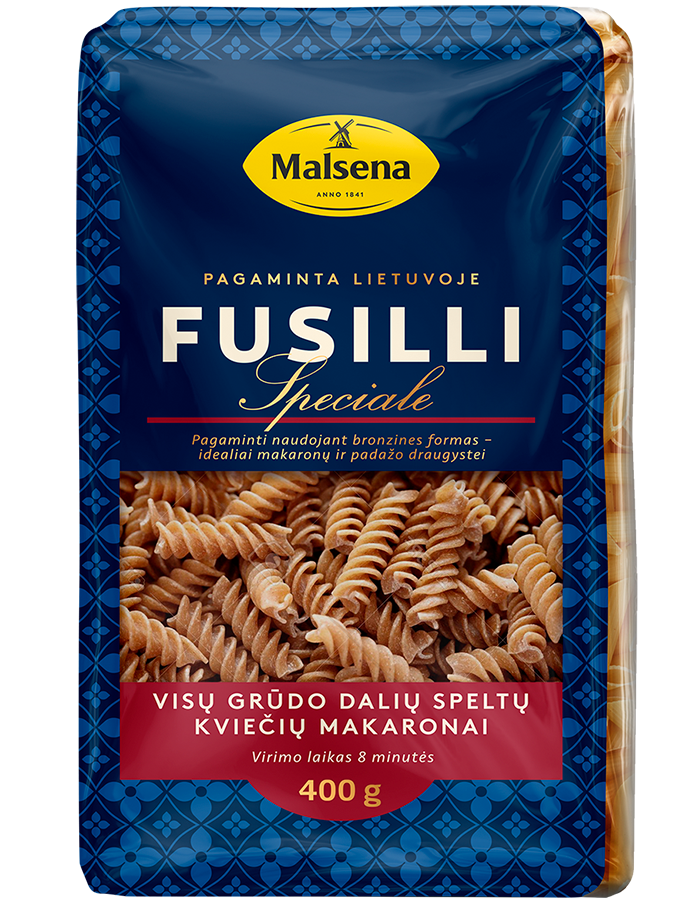 Short pasta resembling compressed spirals. Due to this shape, the sauce is perfectly absorbed into the pasta, and the perfect amount of sauce ingredients settles in the screw coils.

When milling whole-grain spelt flour, no valuable part of the grain is sieved out, so everything in the grain remains the best.

A source of fiber

Does not boil to rags, does not stick together*

Made in Lithuania
* following the preparation instructions

Bronze dies are used for a perfect friendship of pasta and sauce.
Traditional pasta production is unimaginable without bronze shapes. It is to them that all compliments should be addressed. These shapes scratch the surface of the pasta and give it roughness so that it perfectly absorbs the sauce.