Durum wheat pasta
CORNETTI RIGATI,

400 g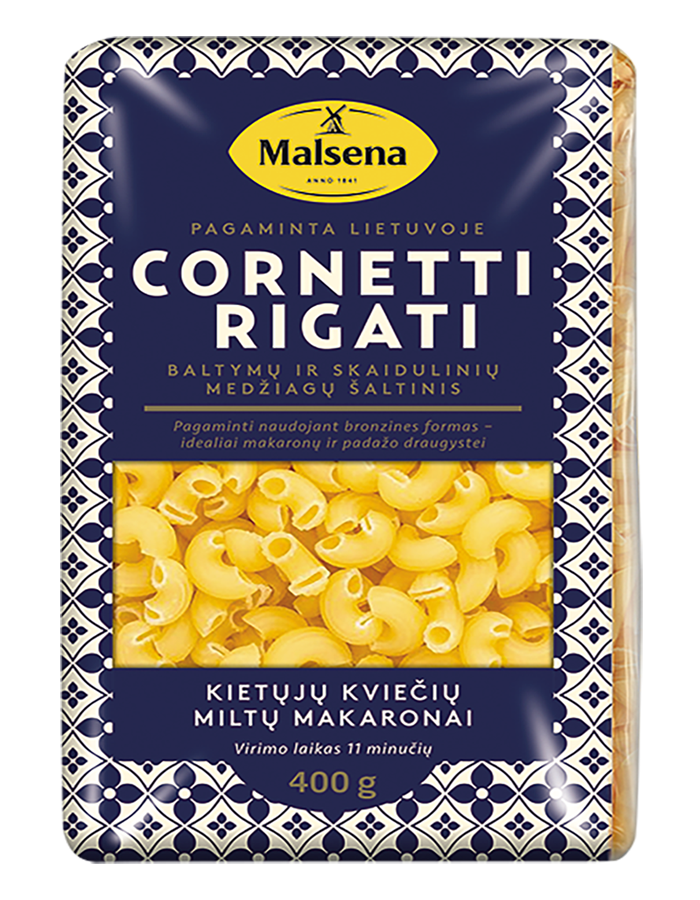 This pasta is longer, slightly wider, thicker and more rectangular in shape than spaghetti. Perfect with all sauces.

Durum wheat flour is not without reason called pasta flour. Pasta made from this flour is a source of protein; it stands out with excellent taste properties and the highest quality.

A source of protein and fiber

Does not boil to rags, does not stick together*

Made in Lithuania
* following the preparation instructions

Bronze dies are used for a perfect friendship of pasta and sauce.
Traditional pasta production is unimaginable without bronze shapes. It is to them that all compliments should be addressed. These shapes scratch the surface of the pasta and give it roughness so that it perfectly absorbs the sauce.
CORNETTI RIGATI

with crispy bread crumb crust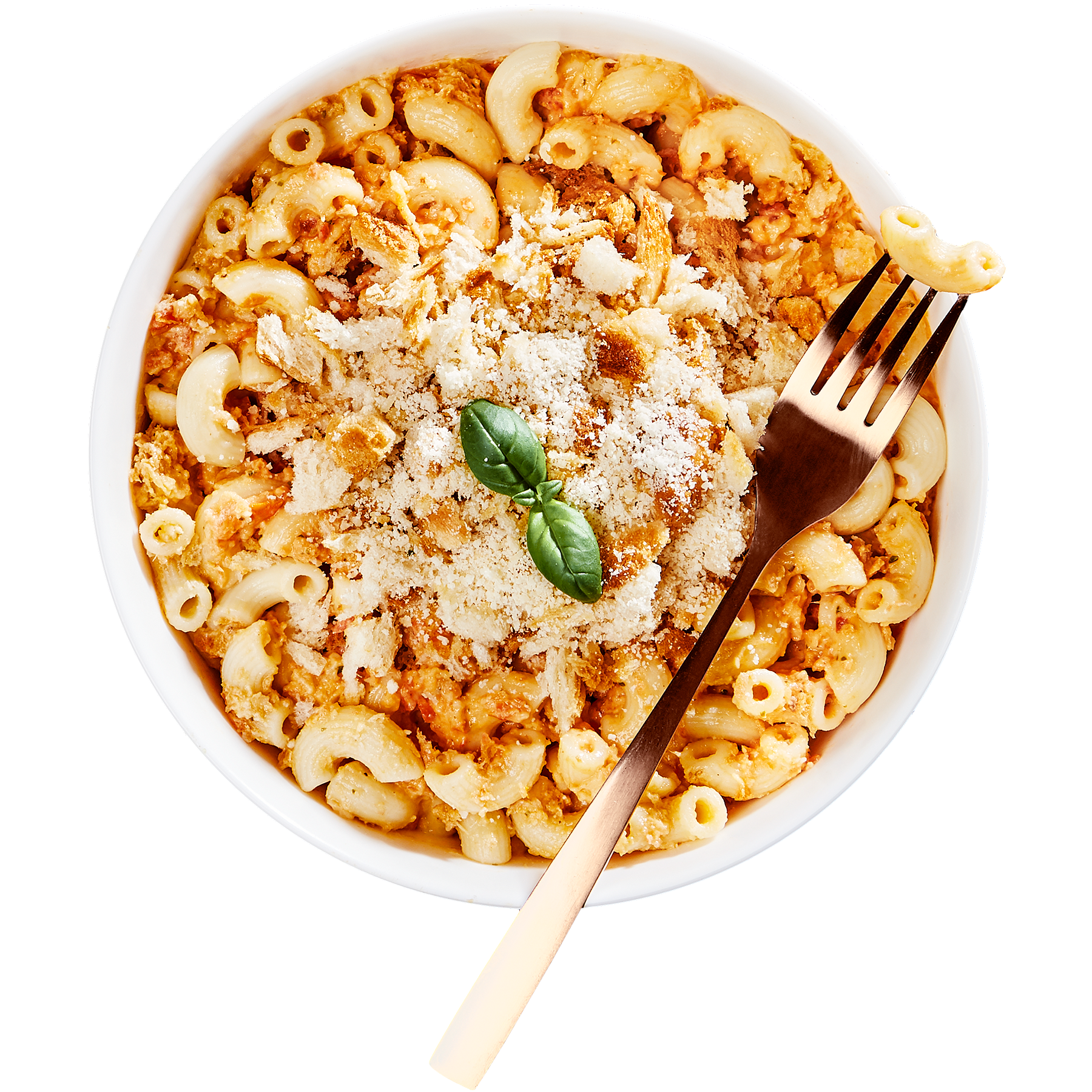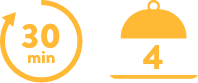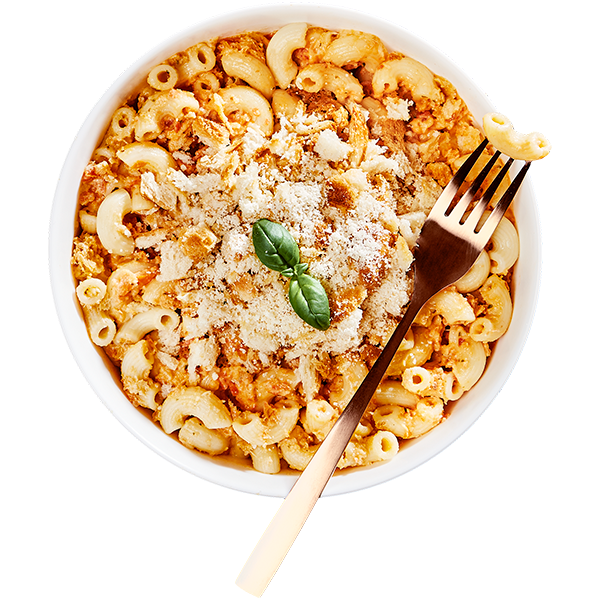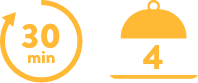 Preheat the oven to 200 °C
Cook the pasta as indicated on the package.
Grind the bread to crumbs by hand or with a grinder.
Mix all the sauce ingredients in a blender until smooth.
Season with salt and pepper to taste.
Mix the pasta and sauce, put it in a baking tin, sprinkle with bread crumbs and parmesan.
Bake in the oven until ready.