Durum wheat pasta
FARFALLE,

400 g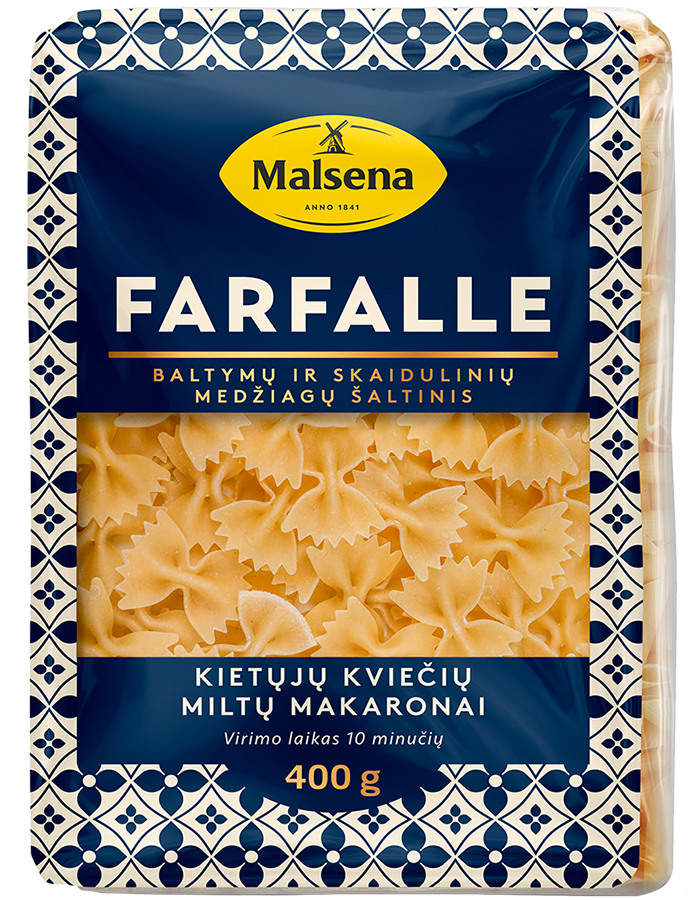 Ribbon-shaped pasta is especially popular in Italian cuisine. Perfectly retains its elegant shape in a wide variety of dishes.

Durum wheat flour is not without reason called pasta flour. Pasta made from this flour is a source of protein; it stands out with excellent taste properties and the highest quality.

A source of protein and fiber

Does not boil to rags, does not stick together*
* following the preparation instructions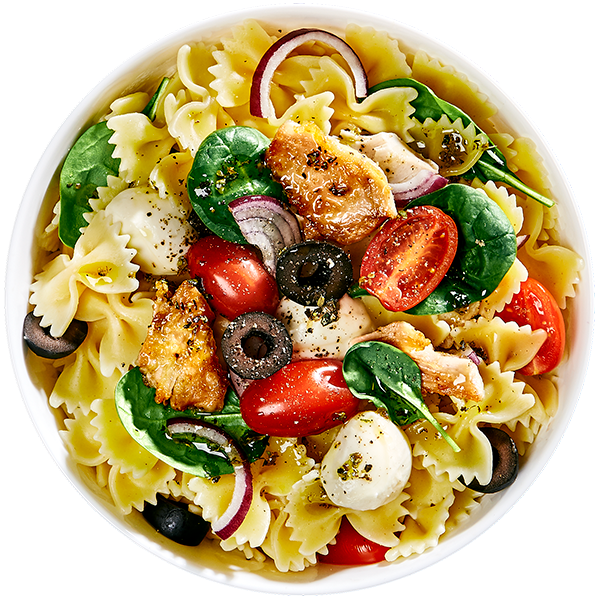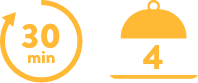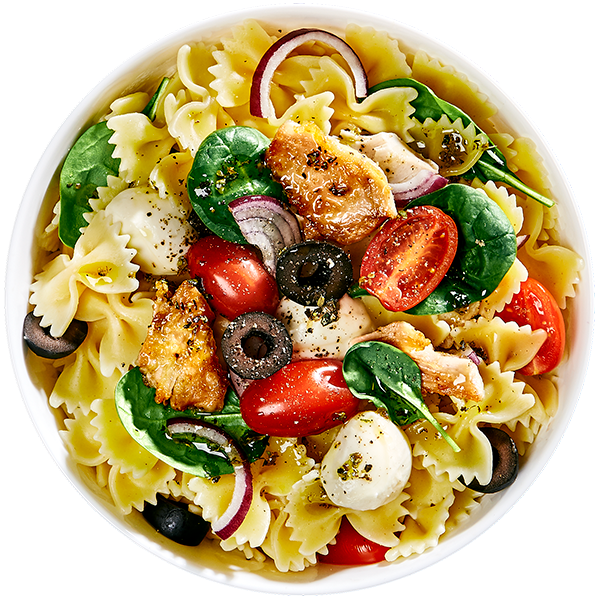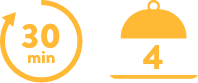 Cook the pasta as indicated on the package.
While the pasta is boiling, fry the chicken in a pan after sprinkling with salt and pepper.
Prepare the sauce: mix all the ingredients, and add salt and pepper to taste.
Chop the onion, cut the tomatoes in half, and cut the olives and fried chicken.
Add all the toppings to the pasta and pour in the sauce.