Durum wheat pasta

PENNE RIGATE,

400 g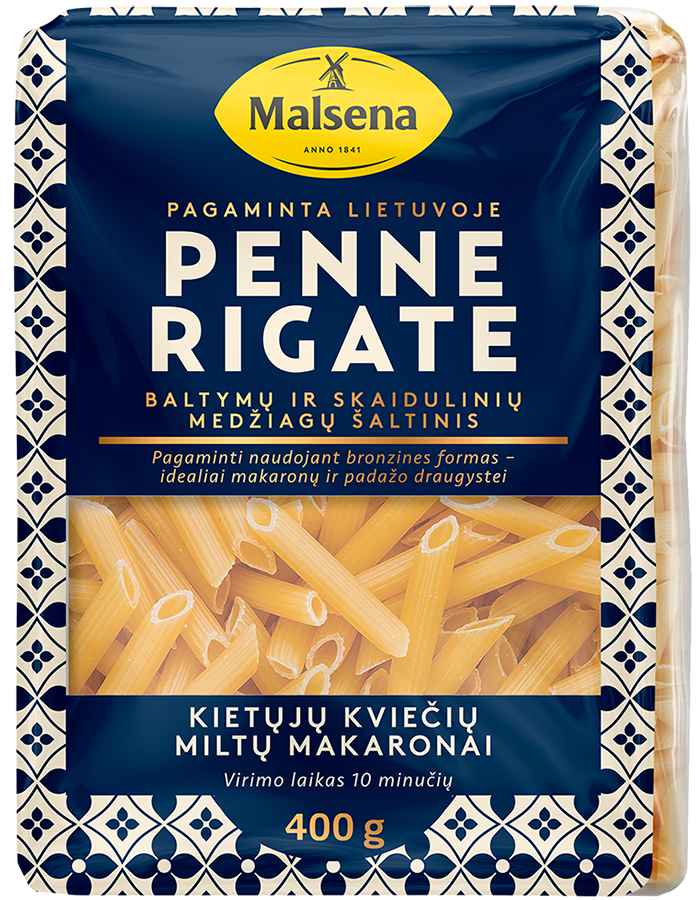 Short, tubular, diagonally cut pasta with a grooved surface that perfectly keeps the sauce.

Durum wheat flour is not without reason called pasta flour. Pasta made from this flour is a source of protein; it stands out with excellent taste properties and the highest quality.

A source of protein and fiber

Does not boil to rags, does not stick together*

Made in Lithuania
* following the preparation instructions

Bronze dies are used for a perfect friendship of pasta and sauce. Traditional pasta production is unimaginable without bronze shapes. It is to them that all compliments should be addressed. These shapes scratch the surface of the pasta and give it roughness so that it perfectly absorbs the sauce.
PENNE RIGATE

creamy pasta with salmon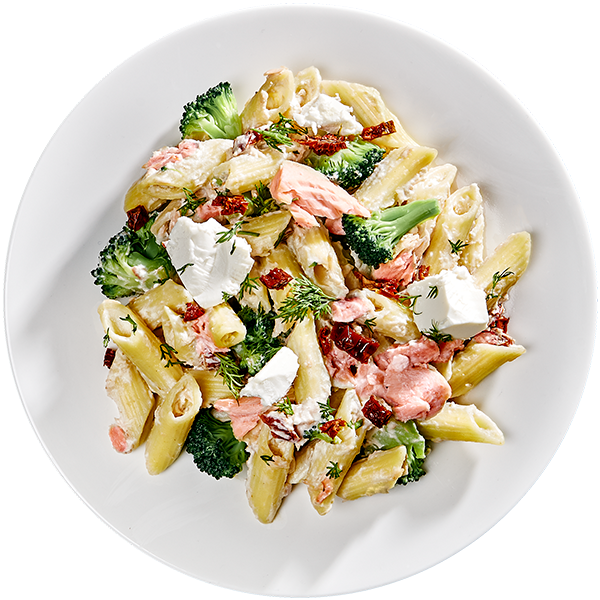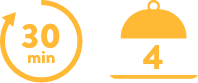 Sun-dried tomatoes with oil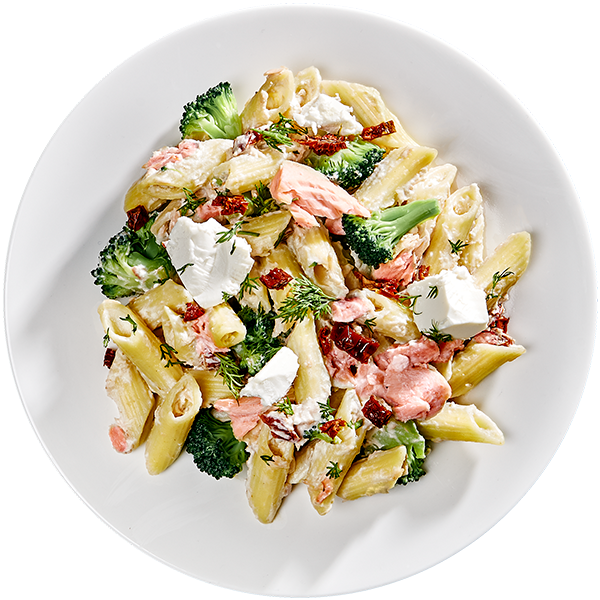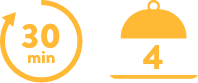 Sun-dried tomatoes with oil
Cook the pasta as indicated on the package. 5 minutes before the pasta is cooked, add the sliced broccoli to the same pot.
Sprinkle the salmon with black pepper and lightly salt it. Heat a tablespoon of oil in a pan. Fry the salmon on both sides until browned. Cut into pieces.
Strain off the pasta and broccoli. Add the chopped feta cheese and salmon. Add chopped sun-dried tomatoes, and add a spoonful of sun-dried tomato oil.
Mix everything well.
Sprinkle with dill. Serve with a slice of lemon.