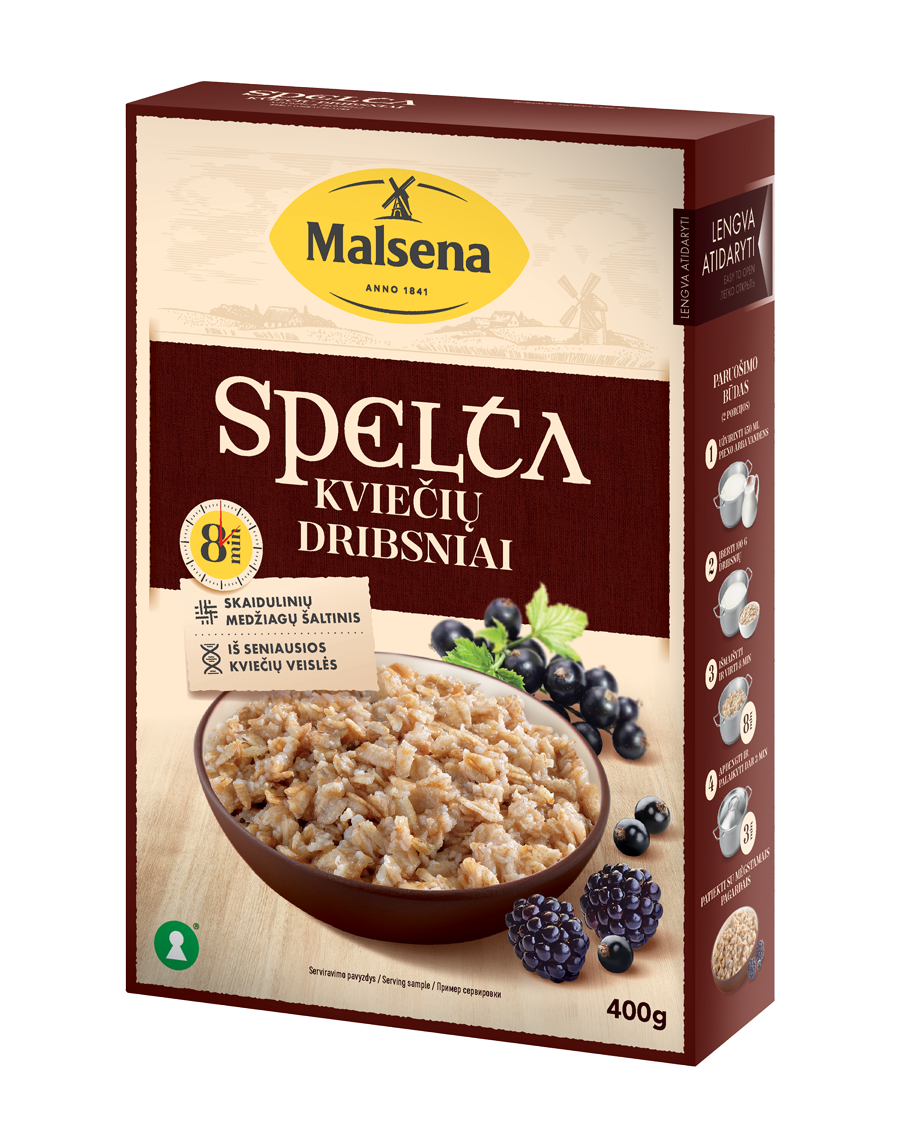 Spelt Flakes
FROM GRAIN UNCHANGED BY MILLENNIA
Flakes made from some of the oldest, genetically healthy grain, resistant to pollution and pests.
SOURCE OF DIETARY FIBRE
Due to its unique properties, dietary fibre is also called "nature's broom". Fibre is especially beneficial for our digestive system.
EASY TO MAKE
It takes only 3 minutes to cook spelt flakes!

This product is labeled with keyhole symbol. Products marked with the Keyhole symbol contain significantly less saturated fat, sugar salt and more dietary fibre.